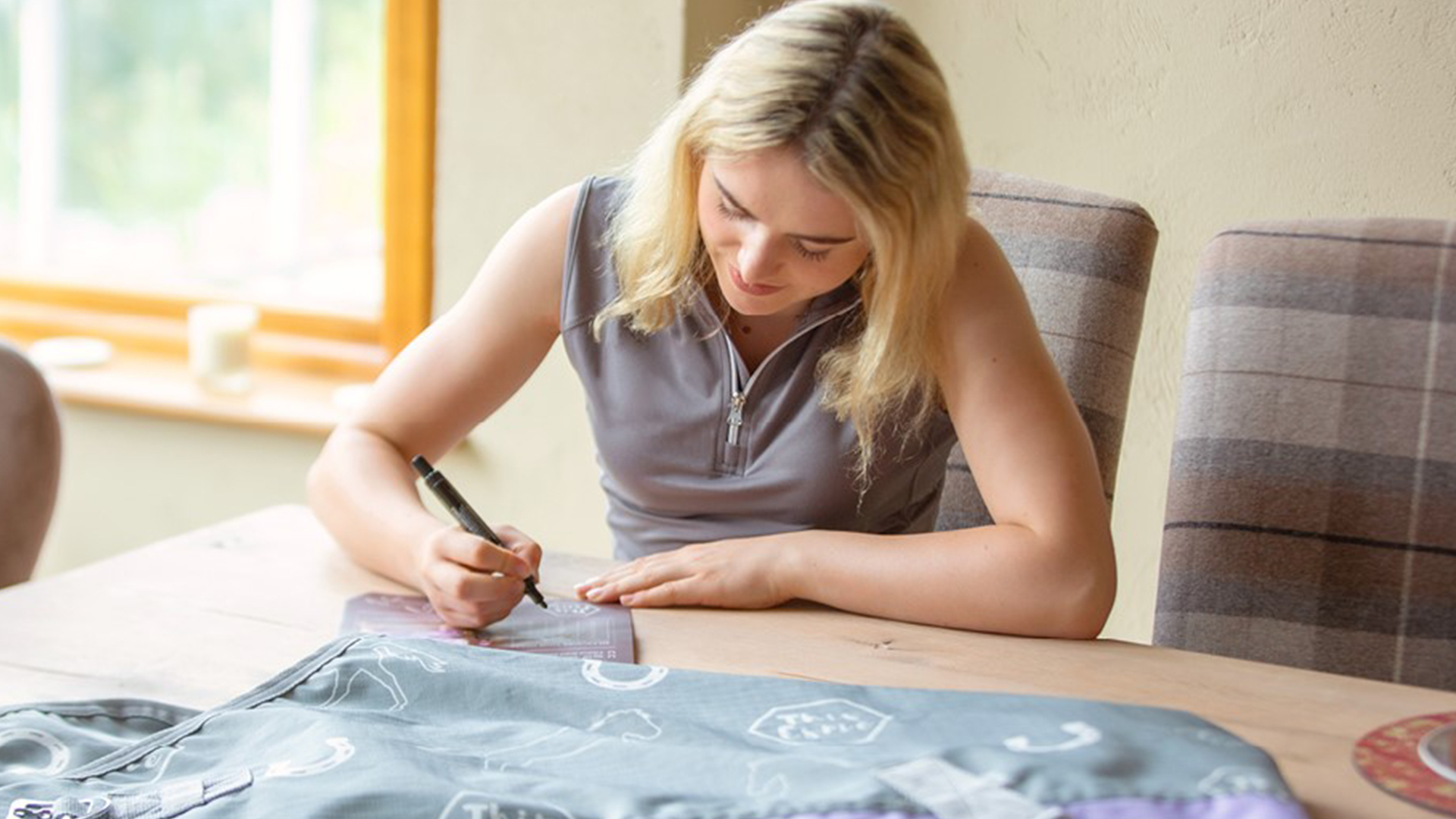 This Esme Signed Rug Competition Launched
---
Hy Equestrian have been working closely with Esme Higgs, or This Esme as she is known on social media, for over 18 months now. Esme joined Hy Equestrian as official rug partner and has helped developed new limited edition rug prints for the StormX original range, including her own 'This Esme' branded print rugs and matching boot and hat bags.
To celebrate, Esme has signed a selected number of her This Esme Turnout Rugs, both 0g and 200g. The winners will not only receive a limited edition signed This Esme rug but will also be in with the chance of finding a golden envelope, where they will then win a fantastic mystery prize! These rugs will be available nationwide, so lucky fans may find one at their local tack shop, or they can order online at hy-equestrian.com to be in with a chance.
"We are so excited to launch this competition with Esme and love working with her. It's a great way to give something back to the fans and can't wait to see who the winners are," said Rebecca Howsam, Hy Equestrian's Brand Manager.
Hy Equestrian are one of the leading suppliers of horse and rider products with an extensive range spanning from funky rug prints, stunning fashion pieces and on trend matchy matchy sets from their Sport Active range. The full range of products available can be found on their website www.hy-equestrian.com and at their stockists nationwide.