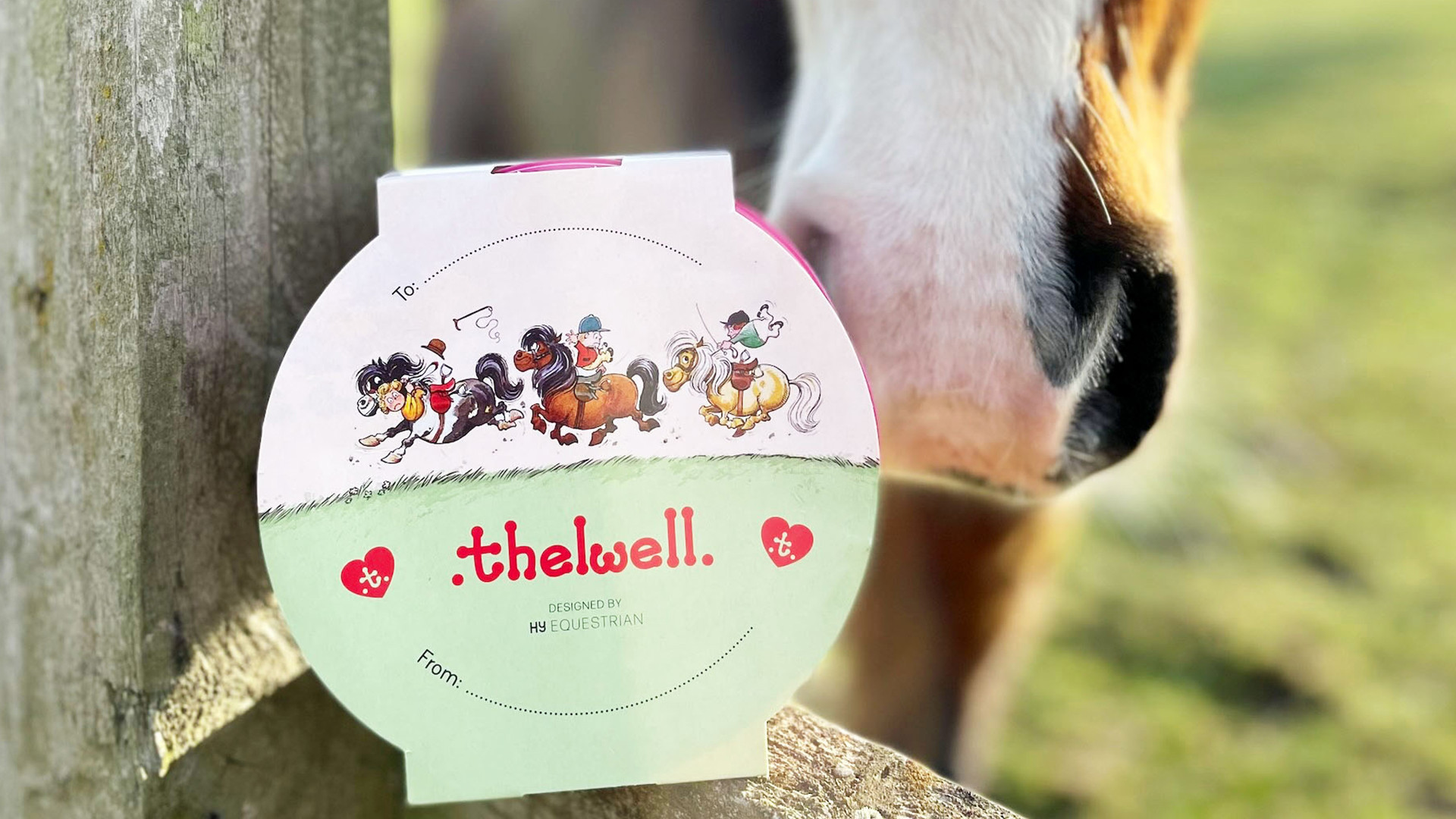 The launch of Thelwell Horslyx in association with Hy Equestrian
---
Hy Equestrian's Thelwell range has grown from strength to strength in the past year, with the increasingly popular range having lots of new exciting products and prints being developed and added. It only seemed fitting that Hy Equestrian team up with Horslyx to create the Thelwell Collection Horslyx Mini Selection Box and Thelwell Mini Horslyx.
The Thelwell Mini Horslyx come in a smart, limited edition Thelwell branded sleeve and are available in Original, Mint, Garlic, Respiratory, Mobility and Pro Digest. The gift box from the Thelwell collection contains all 6 of the 650g Horslyx Mini's. Horslyx Licks offer all-round health and vitality by supplying an essential balance of nutrients. Helps to balance nutrient deficiencies in forage and grazing, helping to keep horses healthy and happy all year round.
"Horslyx are delighted to be working together with Hy Equestrian to offer our wonderful customers something extra special this Christmas. The Thelwell designs are well known and loved in the equestrian community by all ages and it is incredibly exciting that we are able to offer this limited-edition packaging to compliment this," Kelly Johnson, Horslyx Key Account Manager.
Rebecca Howsam, a spokesperson for Hy Equestrian said, "This is perfect for any Thelwell lover! The Thelwell Collection has been incredibly popular so teaming up with Horslyx to create the limited-edition selection box and the individual Thelwell Horslyx Minis was a great option! This would be perfect for Christmas, or even just to treat your four-legged friends."
The Thelwell Mini Horslyx and Selection Box are available in retailers and the Selection Box is also available on www.hy-equestrian.com along with all of Hy Equestrian's Thelwell Collection.
Hy Equestrian are one of the leading suppliers of horse and rider products with an extensive range spanning from funky rug prints, stunning fashion pieces and on trend matchy matchy sets from their Sport Active range. The full range of products available can be found on their website

www.hy-equestrian.com

and at their stockists nationwide

.
ENDS