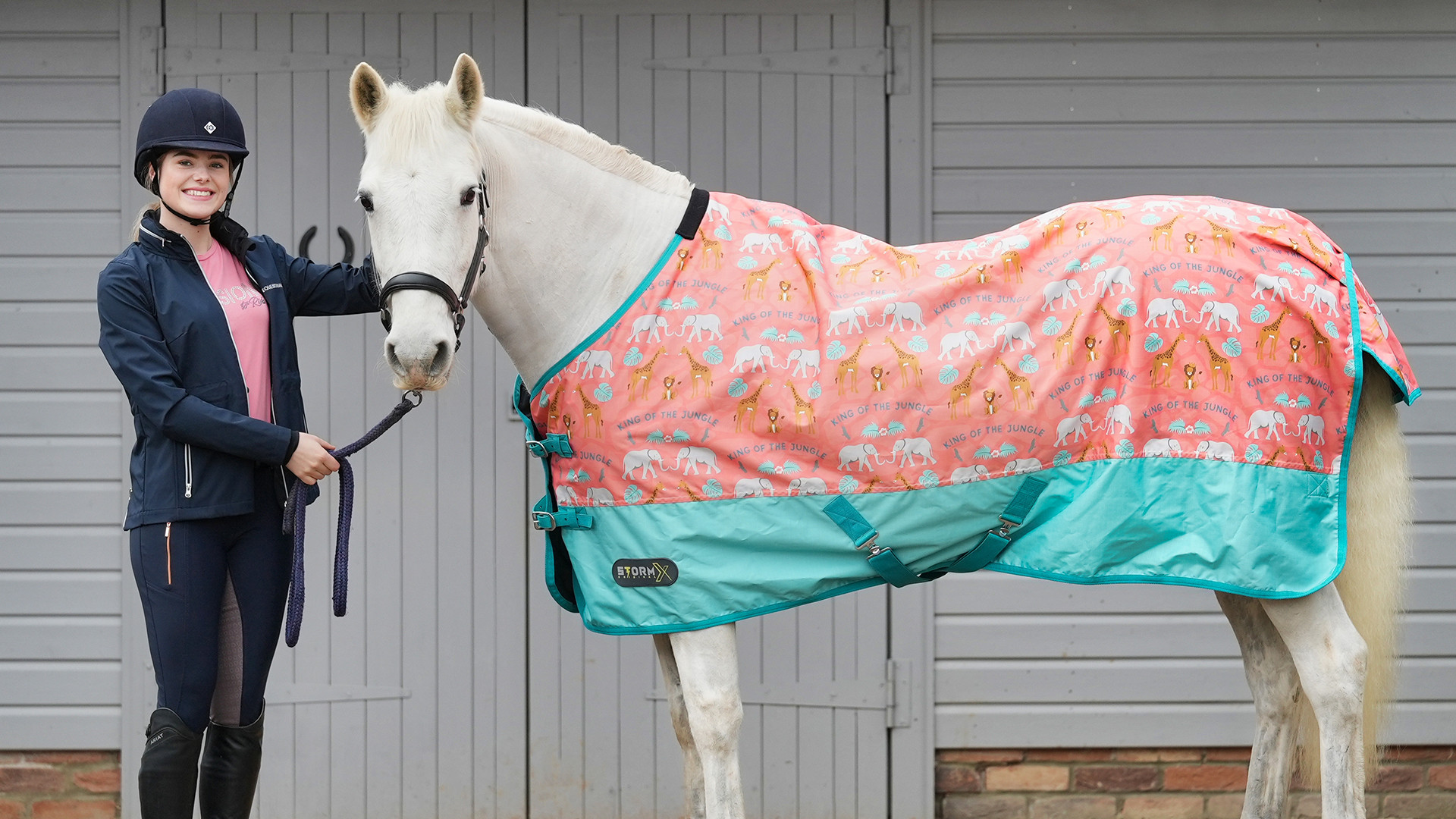 Spring/Summer limited edition rug prints launched by Hy Equestrian
---
Hy Equestrian are well known for their stylish rug prints. Big and bold patterns and characters have proven very popular, with the limited edition rug prints going from strength to strength.
The brand new 'King of the Jungle' and 'Seaside Donkeys' prints are limited edition for Spring/Summer 2022. The 'King of the Jungle' print is available in a no fill, whilst 'Seaside Donkeys' comes in a handy 50g fill rug. Both part of the StormX Original range, they feature the ranges standard 600 denier ripstop and waterproof outer, fleece lined wither, twin buckle chest fastenings and adjustable surcingles and leg straps. Matching socks are also available for both prints.
Rebecca Howsam, a Hy Equestrian spokesman said:
"The limited-edition designs are always very popular and these are no different, everyone just loves how fun and vibrant they are! The design team put a lot of hard work into creating the designs so it's great to see them come to life. Our StormX rug range is increasingly popular and getting some fantastic reviews and feedback for their fit, features and durability."
Hy Equestrian are one of the leading suppliers of horse and rider products with an extensive range spanning from funky rug prints, stunning fashion pieces and on-trend matchy matchy sets from their Sport Active range. The full range of products available can be found on their website www.hy-equestrian.com and at their stockists nationwide.