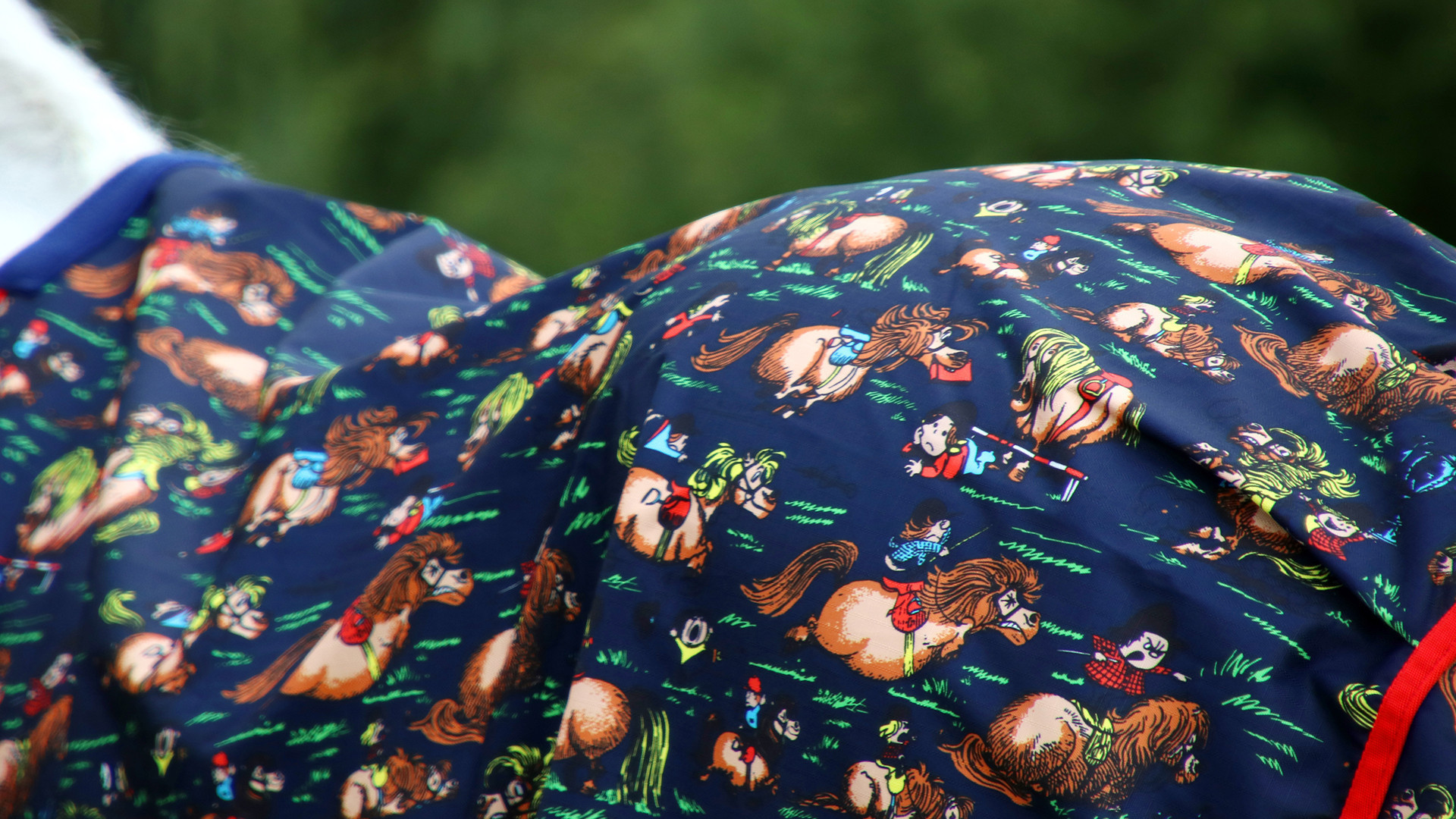 Hy Equestrian Thelwell Collection Goes From Strength to Strength
---
Following the successful launch of the new Thelwell range in September, Hy Equestrian are delighted to announce that the range continues to go from strength to strength, with two new Thelwell prints set to hit the market later this summer.
The exclusive partnership brings together the iconic images of popular cartoonist Norman Thelwell, regarded by many as the unofficial artist of the British countryside and Hy Equestrian, the popular equestrian apparel brand established from Lincoln in 1980, now an equestrian household name.
The collaboration's original Thelwell print was released to huge acclaim in the autumn of 2020, selling out almost immediately with retailers reporting huge demand across the country. The range included 0g and 200g fill turnout rugs with a 600 denier ripstop waterproof outer, going as small as 3'0 to cater for the Shetland market synonymous with the brand, up to the honorary 'ponies' at 7'3 and is just one of the limited-edition prints available in Hy Equestrians StormX Original rug range currently taking the market by storm.
The original Thelwell print is available across saddle pads, fly veils, headcollars and grooming kits for the ultimate matchy-matchy collection, once again starting at Shetland size. Accessories for pony lovers of all ages include boot and hat bags, gloves, socks and hat covers, with a range of children's clothing on its way, starting at age 3-4 years so the very littlest wannabe Thelwell riders can be part of the revolution.
The new Thelwell Trophy Collection and Country Collection feature stunning new colourways across two delightful new prints and the Original Print range will also see the introduction of a stable and fleece rug with demand already at a record high. Ponies are lining up around the block to be considered for the range's modelling campaign, a scene Thelwell himself might have captured to great effect
A Hy Equestrian spokesman said:
"We are absolutely delighted to have secured the exclusive licence to partner with the Thelwell estate on getting this brand out to a whole new generation ready to fall in love with the enduring images of little girls and their naughty ponies; with its complete range of equestrian clothing, rugs and products Hy Equestrian provides the ideal partner brand for Norman Thelwell's legacy to endure. We've lots of great plans and products still to come so watch this space."
The original range is available to order from selected Hy Equestrian stockists now and can be found on our website https://www.hy-equestrian.com/stockist/, with the new range expected in later this year.