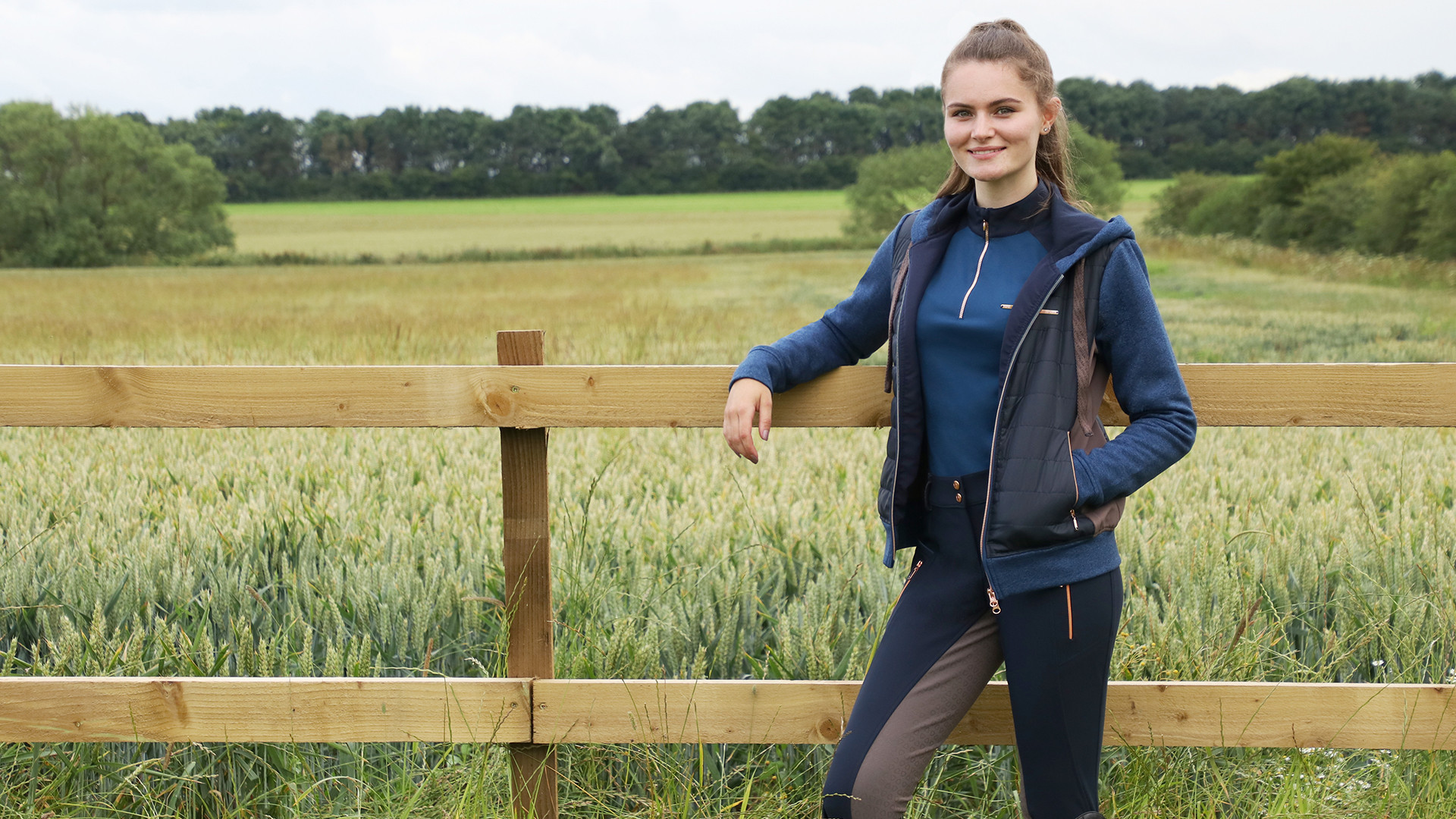 Hy Equestrian and leading Equestrian Influencer join forces
---
Hy Equestrian have produced a fashionable new clothing range, the Highbury Collection, perfect for creating a stylish new year wardrobe.
The Highbury Collection is a stunning navy and taupe clothing range with trendy rose gold detailing, consisting of matching Base Layer, Jacket and Breeches. All items of clothing are made from top quality performance fabric, all offering optimum breathability, flexibility and performance, resulting in the best possible comfort during equestrian activities.
A Hy Equestrian spokesman said:
"We absolutely adore the new Highbury Collection! It's so stylish and comfortable, you can't not love it. Designed and developed using first-class technical materials to help riders perform at their best when in the saddle."
Hy Equestrian are one of the leading suppliers of horse and rider products with an extensive range spanning from funky rug prints, stunning fashion pieces and on trend matchy matchy sets from their Sport Active range. The full range of products available can be found on their website www.hy-equestrian.com or at stockists nationwide.