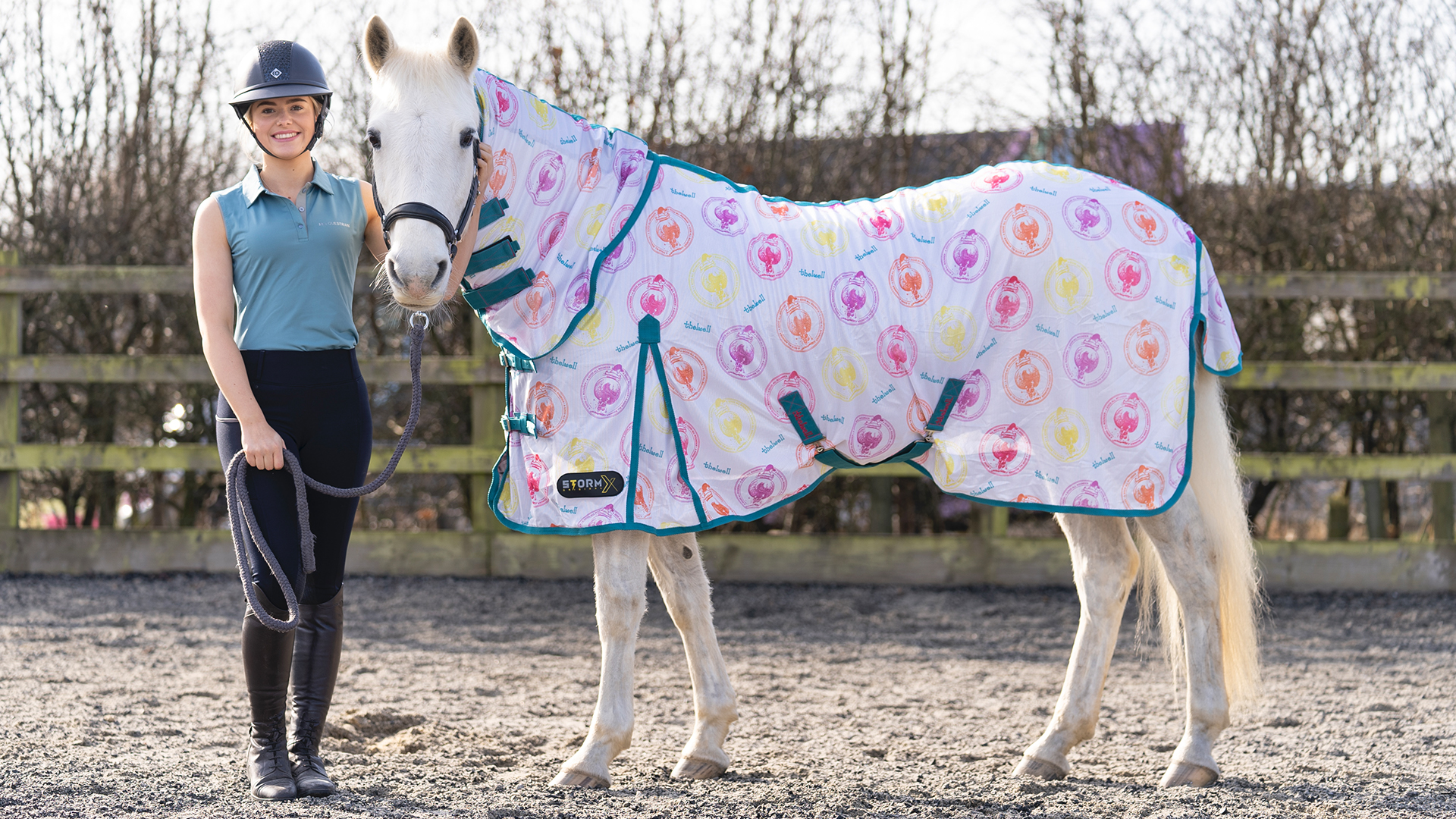 An 'All Rounder' celebration for 100 years of Norman Thelwell
---
Following the success of the 2022 Thelwell prints, Hy Equestrian are delighted to announce a new print collection joining the Thelwell range for 2023, just in time for celebrating 100 years of Norman Thelwell.
The brand new 'Thelwell All Rounder' print is available in a 50g fill turnout rug and for the first time, lightweight mesh fly rug, both of which are part of the StormX Original range. A variety of matching accessories are available, allowing you to create the perfect matching set. The print is being released to the public on the 14th March on Hy Equestrian's social media channels. They are expected to arrive in stock in mid to late March.
The exclusive partnership brings together the iconic images of popular cartoonist Norman Thelwell, and the incredibly popular limited edition print collections by Hy Equestrian. The collaboration's original Thelwell print was released in the Autumn of 2020, proving incredibly popular and selling out almost immediately with retailers reporting huge demand worldwide. Since then, even more prints have been added to the range, each one proving as popular as the last.
Rebecca Howsam, Hy Equestrian's Brand Manager said:
"This is the perfect way to celebrate 100 years of Norman Thelwell - this print is fun and vibrant! We've made the addition of a fly rug this year which has been requested a few times since launching our collaboration with Thelwell and we're really pleased with the result."
Hy Equestrian are one of the leading suppliers of horse and rider products with an extensive range spanning from funky rug prints, stunning fashion pieces and on trend matchy matchy sets from their Sport Active range. The full range of products available can be found on their website

www.hy-equestrian.com

and at their stockists nationwide

.