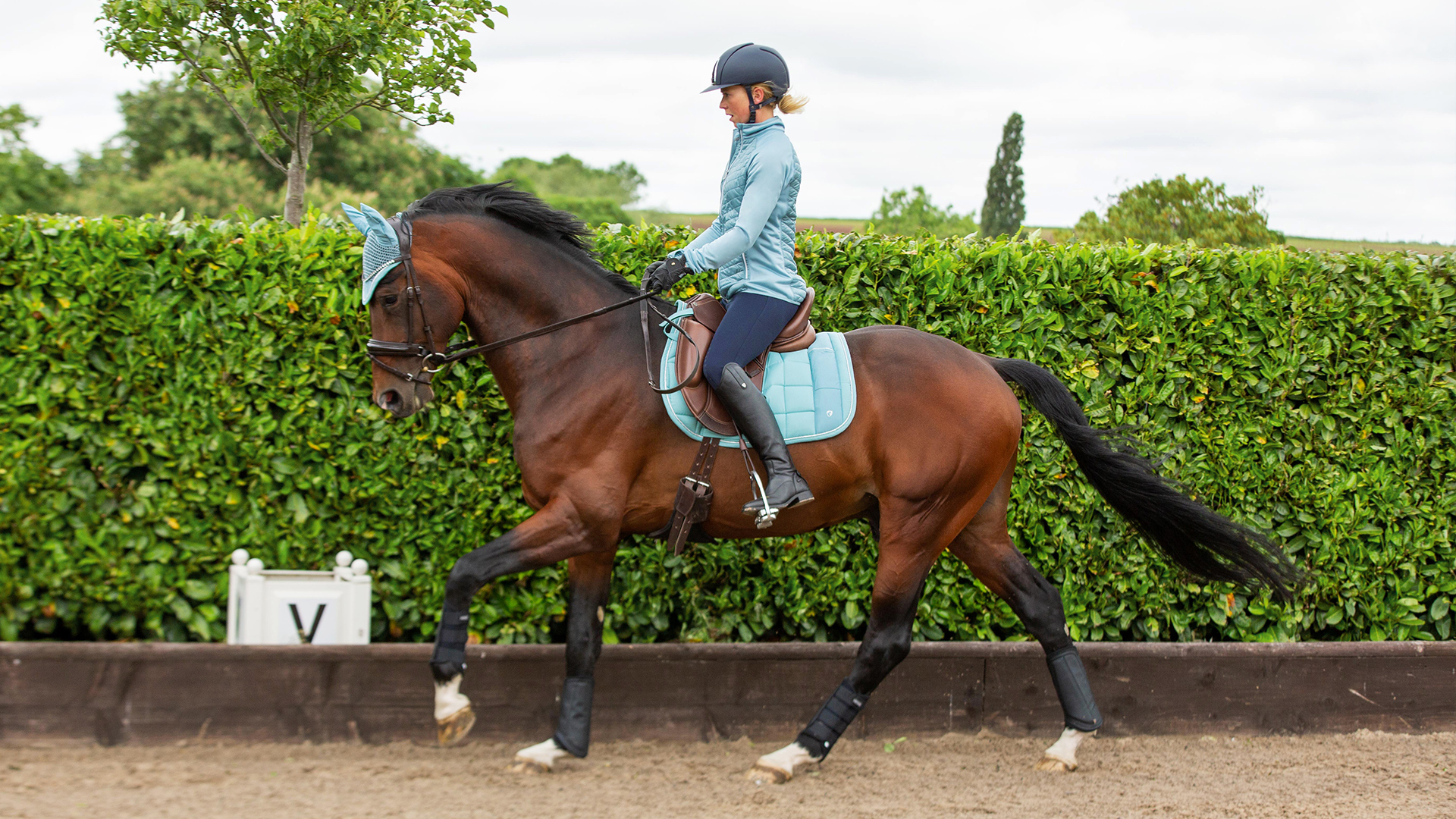 A day in the life of Elspeth - filming a stallion promo video
---
Last Tuesday was a big day, it was finally the day to film Kenzo's promo video to promote his breeding program here in the UK. Kenzo has bred in the Netherlands for the past 2 years before his owner Lisa Sturmey bought him last May and imported him to the UK.
We have spent the last year getting to know him and taking him out to get him seen on the competition circuit. With the breeding season fast approaching we thought we better get a wiggle on and get some footage to show the world how beautiful, kind and ridable he is.
We decided to use a professional videographer, Harry Sykes, to come in and film everything from plaiting up, loading, tacking up, entering the warmup and performing 2 tests. This showing how awesome his temperament really is! It was a really great day from start to finish. We are all so excited to see how the video comes out!
Of course, I was kitted out head to toe in Hy Equestrian products, so I looked smart in the videos too! Including my gorgeous Roka Rose Show Jacket and matching breeches whilst I was riding my tests. They're really comfy and allow me to move with Kenzo so we can both perform at our best. We travelled him there in the StormX Original Comfort Cotton Sheet too – it kept him clean without him getting too hot so was comfortable all day and looked his best for the video!