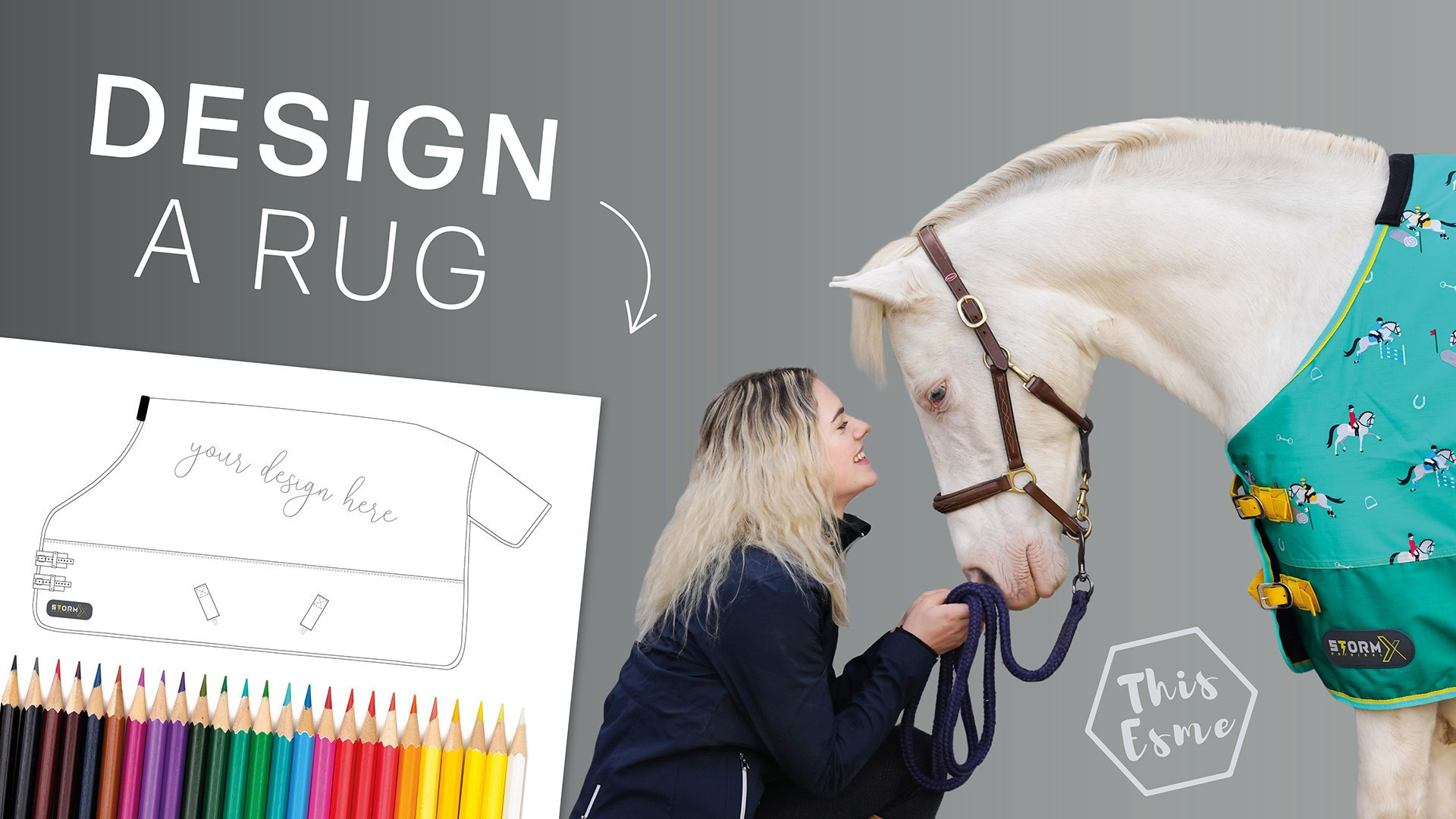 Design your own 'rug print' with Hy Equestrian
---
We are very excited to launch our 'Design a Rug Print' competition in partnership with Esme Higgs of This Esme! Do you have an idea that you're desperate to put on your horse? This is your chance to make your dreams a reality and create your very own rug print that will be on sale for everybody to buy.
To enter, download your rug template here, and design your dream rug!



Design a Rug template



You can be as creative as you wish but remember to fill in and finish the entire rug template including the pattern, colours of the rug itself, straps, buckles etc! Once you are happy with your design(s), simply take a photo of your completed template(s) and submit your entry via the form below along with your name and contact details. Entries open on Tuesday 8th June 2021 and close on Sunday 8th August 2021.
Please remember to make your design original – no copyright! By submitting your entry, you are giving us permission to use your rug print commercially. If you are under 16, please make sure you permission from a parent/guardian. Full T's & C's can be found here.
The finished rug will be on sale mid 2022. Good luck!
Terms & Conditions
Hy Equestrian reserve the right to alter aspects of the chosen design. No payment will be made to the winning entry/entries. Once an entry is submitted it cannot be withdrawn and Hy Equestrian can use the design at a later date for future prints. The date of the completed rug to be on sale by is subject to change.